Virtuos marks yet another successful year of the Women Game Changers scholarship program  
This year, 16 young female talent received support from Sparx* and Glass Egg to further develop their skills and pursue careers in the games industry. 
Virtuos is thrilled to mark another successful year of our Women Game Changers scholarship program! This year, we've partnered with 12 institutes, double that of last year. The program aims to empower and inspire female students passionate about the games industry by providing essential support to pursue their goals.
Our Vietnam studios, Glass Egg and Sparx*, awarded the Women Game Changers scholarship to 12 outstanding students from schools we partner with:
Pham Anh Thu, Arena Multimedia
Ton Nu Mai Anh, Arena Multimedia
Dang Thi Phuong, Arena Multimedia
Nguyen Thi Hong Nhung, CG3D
Ly Tuyet Nhi, FPT Arena Multimedia
Nguyen Thi Thu Hien, FPT Arena Multimedia
Cao Ngoc Phuong Minh, FPT Arena Multimedia
Nguyen Thien Ha Giang, Green Academy
Le Nguyen Anh Thu, Ho Chi Minh City University of Fine Arts
Huynh Tu Dung, Ho Chi Minh City University of Fine Arts
Tran Xuan Quy Tran, MAAC Academy
Bui Thi Hong Hanh, VTC Academy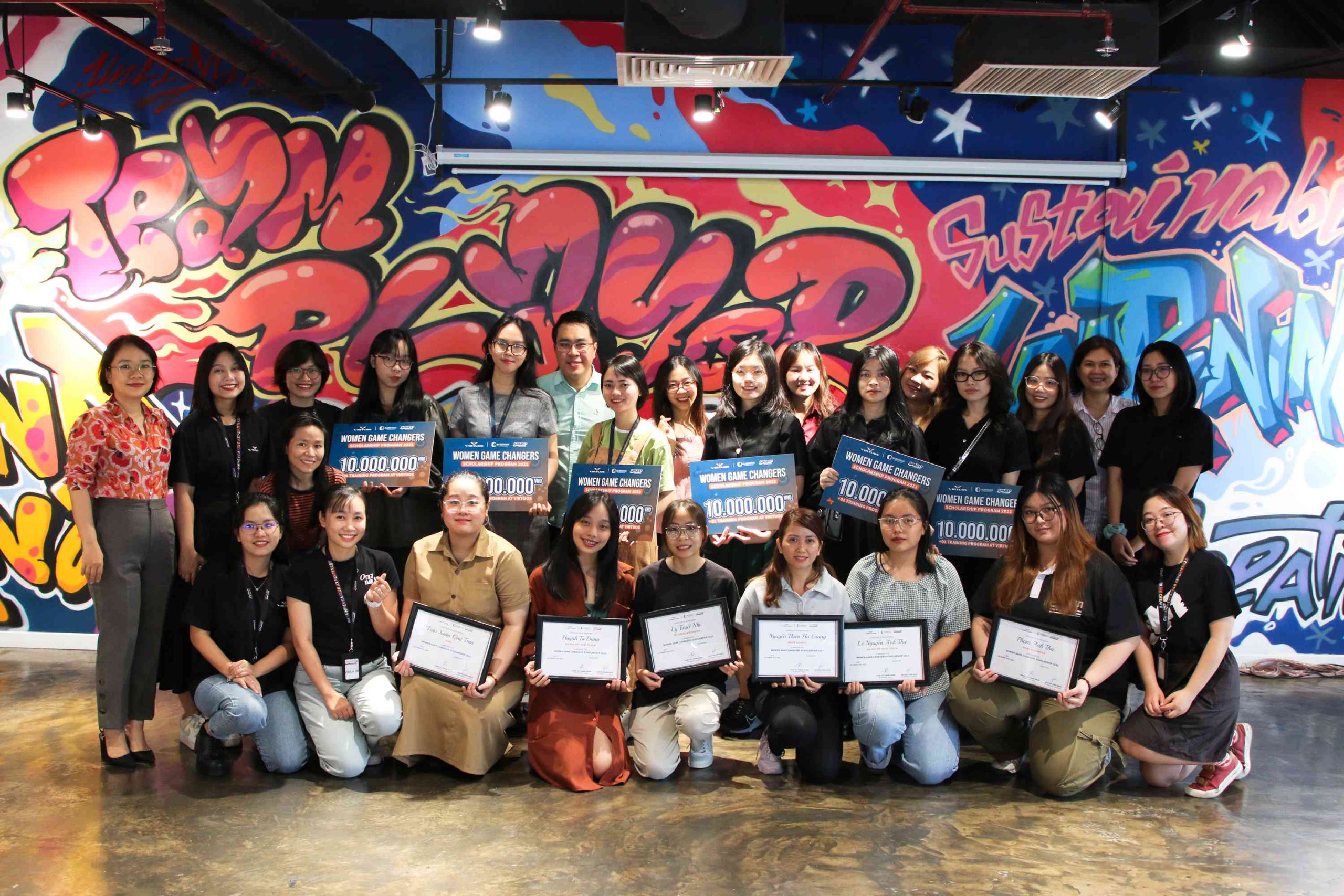 Women Game Changers scholarship ceremony
The recipients were invited to a scholarship ceremony on 5 October, where they received 10 million VND to help them pursue their dreams in the games industry. They were also given the opportunity to participate in either Glass Egg's 3D Trainee Program or Sparx*'s PROCLASS*, an online course that covers the game production pipeline. Both programs are aimed at updating and aligning student curriculum with contemporary industry's requirements.
Phuong Minh, one of the scholarship recipients, shared, "I'm honored to be recognized and evaluated by two well-known studios from a big corporation. The Women Game Changers 2023 scholarship program is significant to my personal development and gives me confidence in my capabilities. The phrase 'in it to win it' completely sums up my experience during the program, and I will continue to make every effort on the path I have chosen."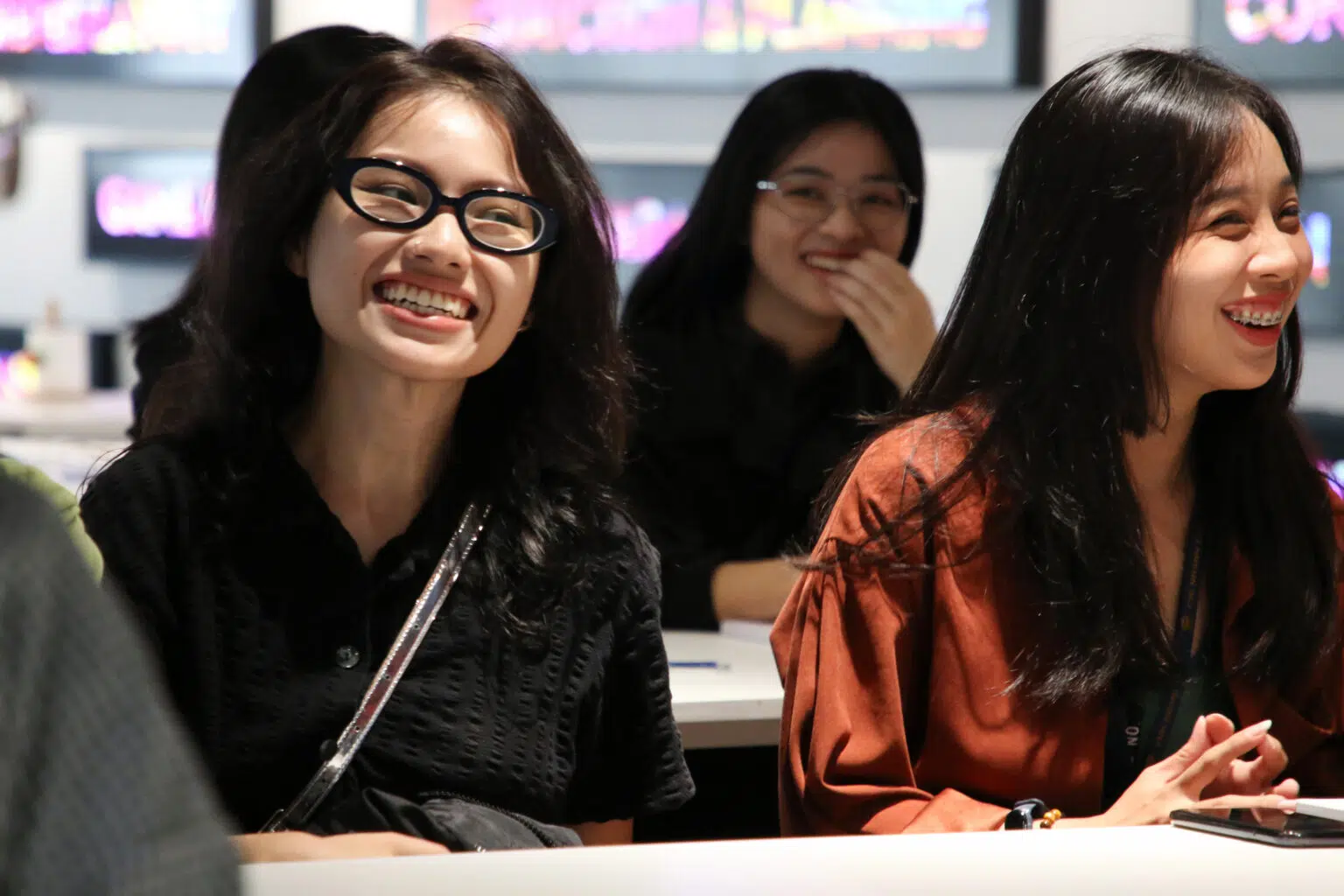 During the ceremony, the students also received tips on crafting a good CV and improving communication skills in the workplace from our HR representatives.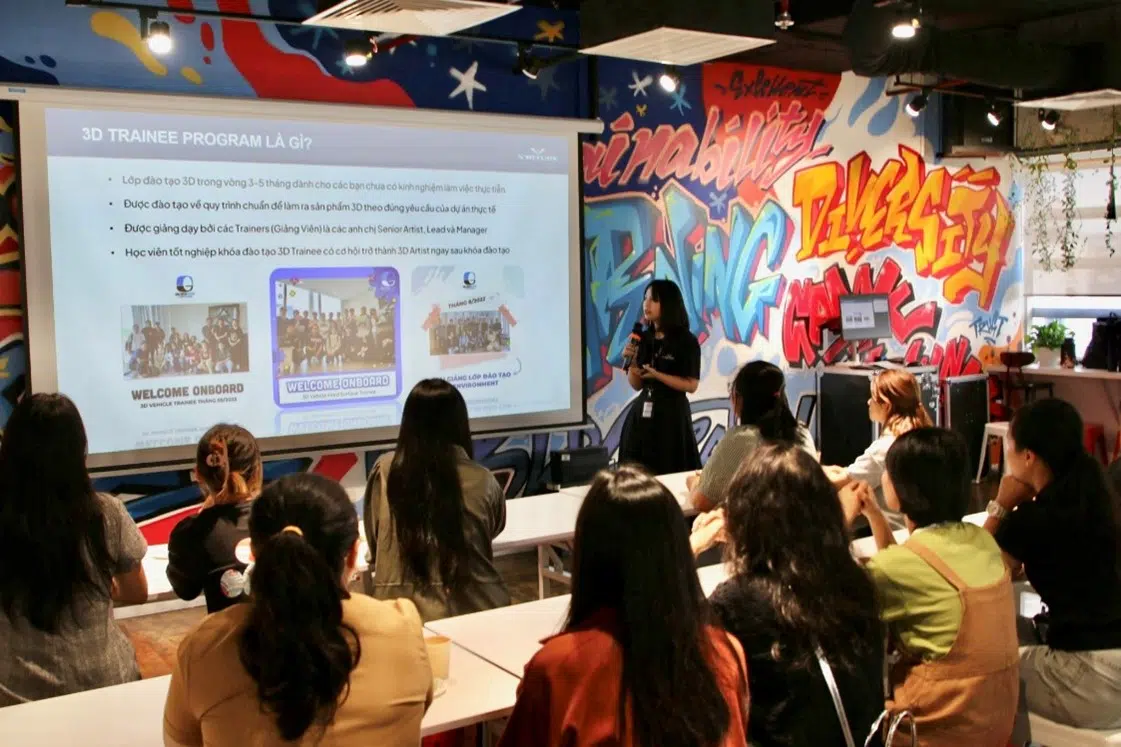 Phan Thi Thanh Nhan, Human Resource Manager at Sparx*, encouraged everyone, "We don't have to be constrained by the notion of how women should be, but rather, we should decide for ourselves. Do not limit yourself, and Sparx* and Glass Egg will continue to accompany you on your journey to become skilled artists in Vietnam's games industry." 
Show It NOW 2023 art contest
Glass Egg & Sparx* were also gold sponsors of Show It NOW 2023, an art contest organized by our campus partner Arena Multimedia. Themed "WeEarth", the contest aimed to raise environmental awareness and offered youths a platform to showcase their talent. We were pleased to receive an impressive total of 1,400 submissions.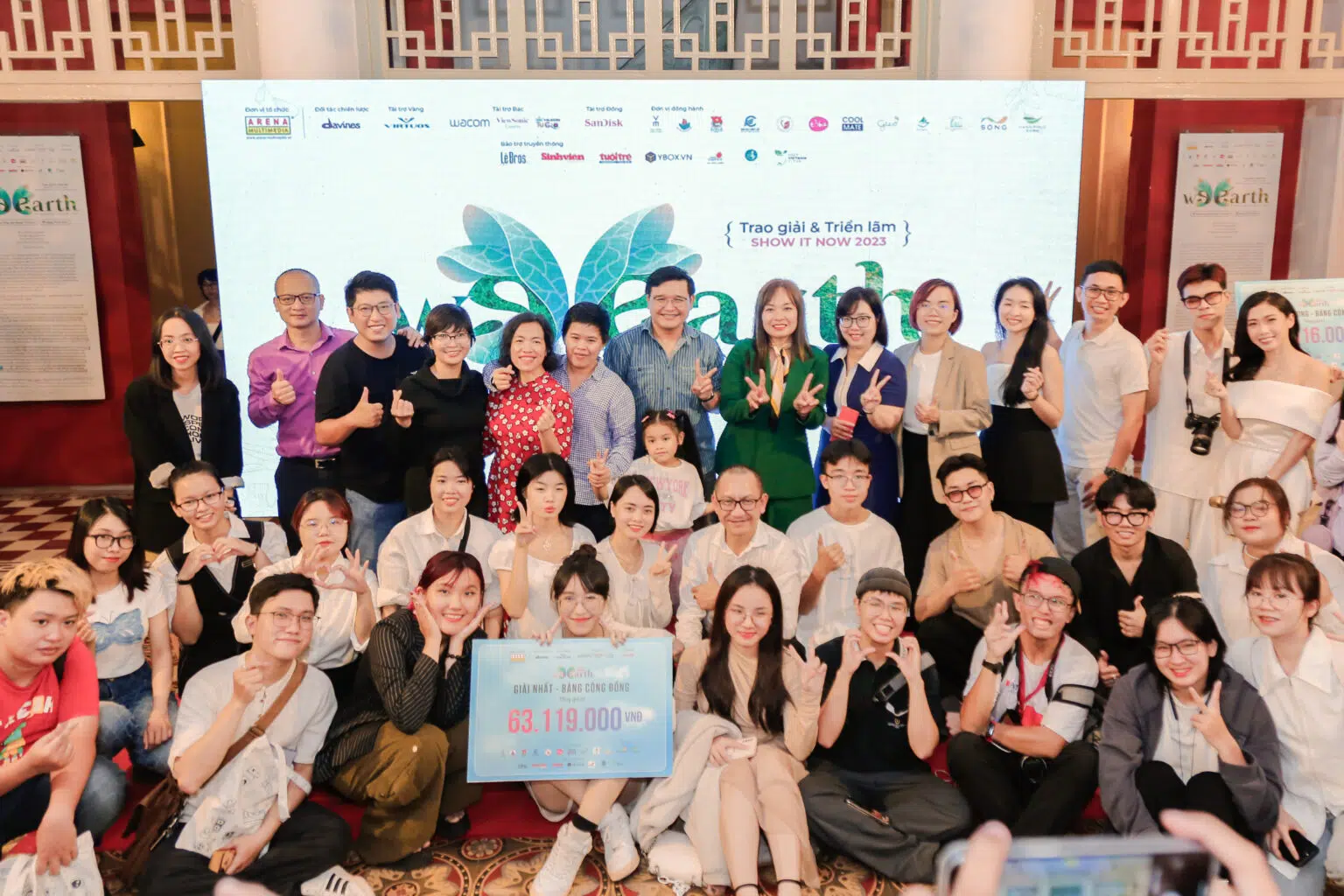 As a gold sponsor of the event, the two studios offered four Women Game Changer awards worth 4 million VND each. Contestants were assessed by our art directors in the two categories of drawing and design. The winners of the award are:
Ngo Thi Mong Nghi – 2024 Calendar Design: Wild animals in Vietnam
Dang Thi Phuong – Danger of plastics. Make everyday Earth Day. Anyone can be a hero.
Nguyen Thu Huong – Dystopia or The Neglect of Society
Nguyen Quynh Chi – Hope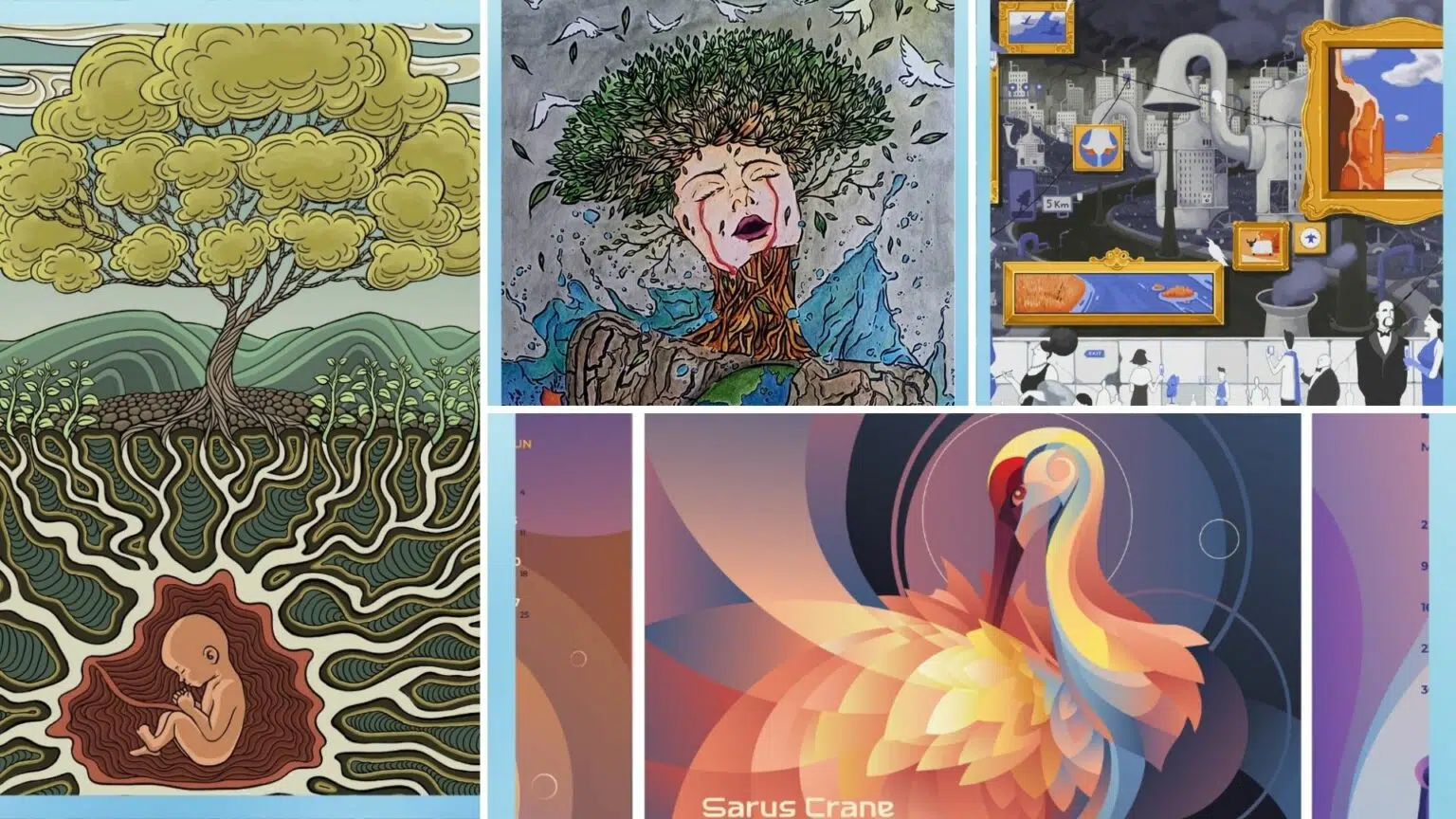 "Environmental design is key to creating stunning visuals in all types of games," said Nguyen Dinh Bach, Human Resource Manager at Glass Egg. "The Show It NOW contest is an open space for all participants passionate about art to share their creativity while learning from others. We hope that this partnership will bridge the gap between Virtuos and emerging young talent, and thus, set the foundation for future collaborations."  
As an equal opportunity employer dedicated to promoting women in the video game industry, we firmly believe in nurturing young talent as a catalyst for change. Through our Women Game Changers scholarship and campus initiatives, we look forward to continue supporting female talent to realize their potential and to make games better, together.