Virtuos launches game development studio in Tokyo
Virtuos Tokyo set to strengthen partnerships with Japanese developers and fulfill demands for creative and technical services.
Singapore, 22 September 2023 — Virtuos, a leading global video game development company, today announced the launch of game development studio Virtuos Tokyo. The launch signifies Virtuos' commitment to strengthening partnerships with Japanese developers, including Square Enix, whom the company has worked with for 14 years on titles such as Final Fantasy X/X-2, Final Fantasy XII: The Zodiac Age and, NieR:Automata The End of YoRHa Edition.
Virtuos Tokyo will be led by Pierre Guijarro, General Manager,who brings over 15 years of experience in game production at studios such as 2K and Koei Tecmo. AAA titles he has worked on include NBA 2K19, Sid Meier's Civilization VI, and Dead or Alive 5.
The studio launch was teased at an exclusive media event by Virtuos on 21 September, during the week of Tokyo Game Show 2023. Speaking at the event, Pierre said, "Japan has always been a key global game hub and it is a particularly exciting time for Virtuos to expand our presence and in-market capabilities, given the increasing demand in Asia for creative game design – such as levels, quests, downloadable content (DLC) – and adaptation services. Our team is looking forward to supporting Japanese developers on both creative and technical needs, and contributing to the continual growth of the local games industry."
Virtuos Tokyo will be attuned to the market, cultural, and production needs unique to Japanese clients, supporting ideation and providing targeted solutions with effective project management. The studio team comprises experts in distributed development who are bilingual in Japanese and English at a minimum, promising Japanese developers seamless communication and collaboration with full access to the range of game production capabilities provided by over 3,500 employees in Virtuos' global network of studios.
Key members of Virtuos Tokyo include Ryo Nakagawa, Head of Production, and Ryo Arai, Business Development Manager, each of whom has over 10 years of experience in the games industry. The team will continue partnering with consultancy Kyos, which has been representing Virtuos in Japan for business development needs since 2009.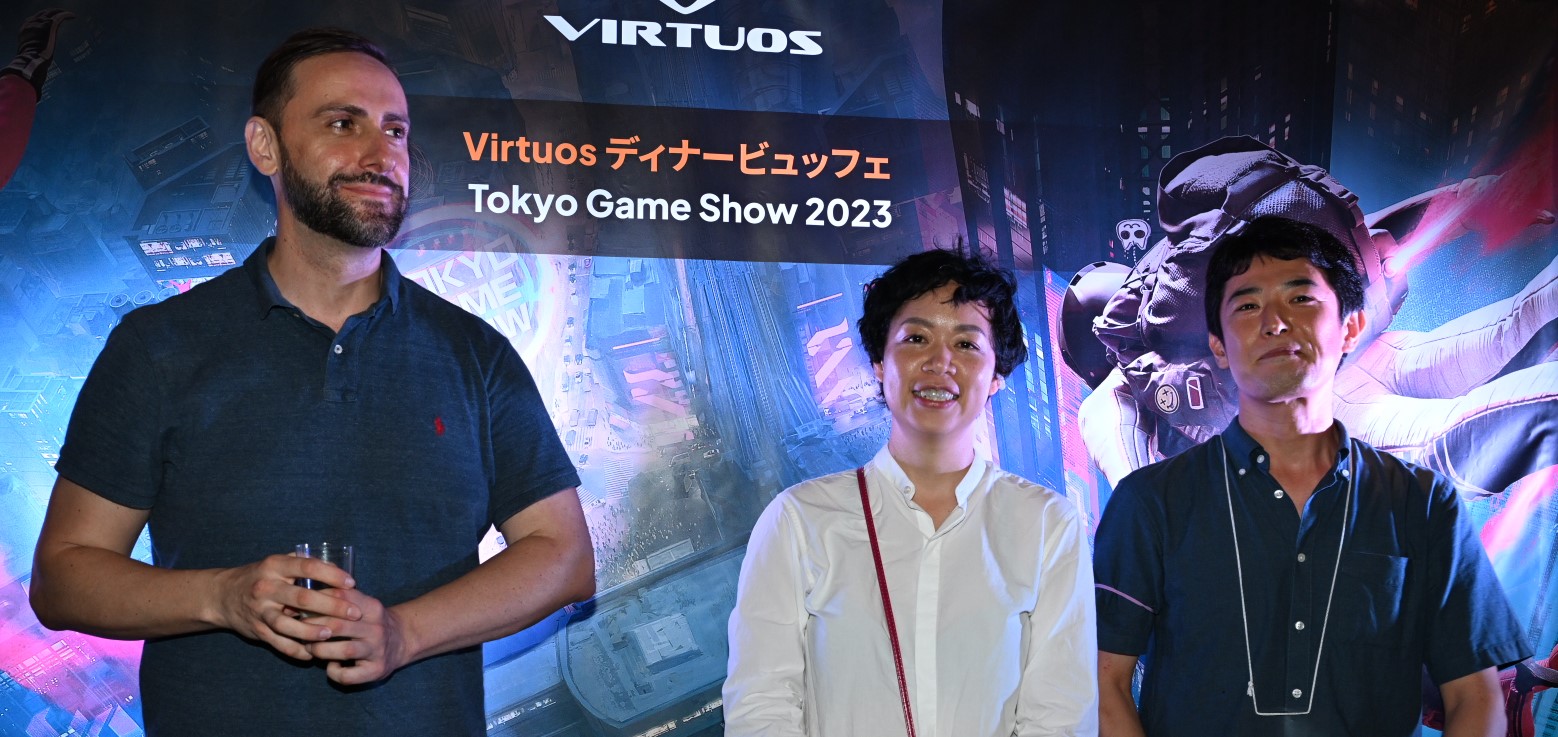 With the goal of expanding by the end of 2024, Virtuos Tokyo is actively recruiting with open senior positions in game design and technical art. The studio launch builds upon Virtuos' continuous global expansion, with the establishment of Virtuos Labs in Prague, Warsaw, and Montpellier, and studios in Kuala Lumpur and Dalat in the past year alone.
About Virtuos
Founded in 2004, Virtuos is one of the largest independent video game development companies. We are headquartered in Singapore with over 3,500 employees across 22 offices in Asia, Europe, and North America. Specializing in full-cycle game development and art production, we have delivered high-quality content for more than 1,500 console, PC, and mobile games. Our clients include 23 of the top 25 gaming companies worldwide. Visit www.virtuosgames.com to find out how we can make games better, together.
For media inquiries, please contact: