Fueling creativity: Glass Egg – a Virtuos Studio and NaturalMotion – Zynga rev up the local art community with talks about bringing supercars into games
The event gathered over 180 3D modeling enthusiasts in Ho Chi Minh City, Vietnam.
Ever wondered how a love for cars and art can collide in the most epic way possible? Following two successful community events by Sparx* co-hosted with Riot Games and Insomniac Games last year, Glass Egg – a Virtuos Studio partnered the NaturalMotion team from Zynga to attract over 180 with the aim of fostering knowledge exchange and best practices of 3D art in AAA game production.
In this event, we placed the spotlight on sharing processes and challenges behind bringing iconic supercars into CSR Racing 2, a top global racing mobile title. Nguyễn Thị Thanh Trang, our Senior Producer, and Lê Thị Châu Minh, our Art & Resource Manager, shed light on how both studios managed the car modelling pipeline, from initial sketches, all the way to the final inclusion of the game engine. Everyone was blown away with the fact that over 500 superb car models have been shipped into CSR Racing 2. And get this – most of these are among the most sought-after supercars in the world, including some even seen in the Fast and Furious movies.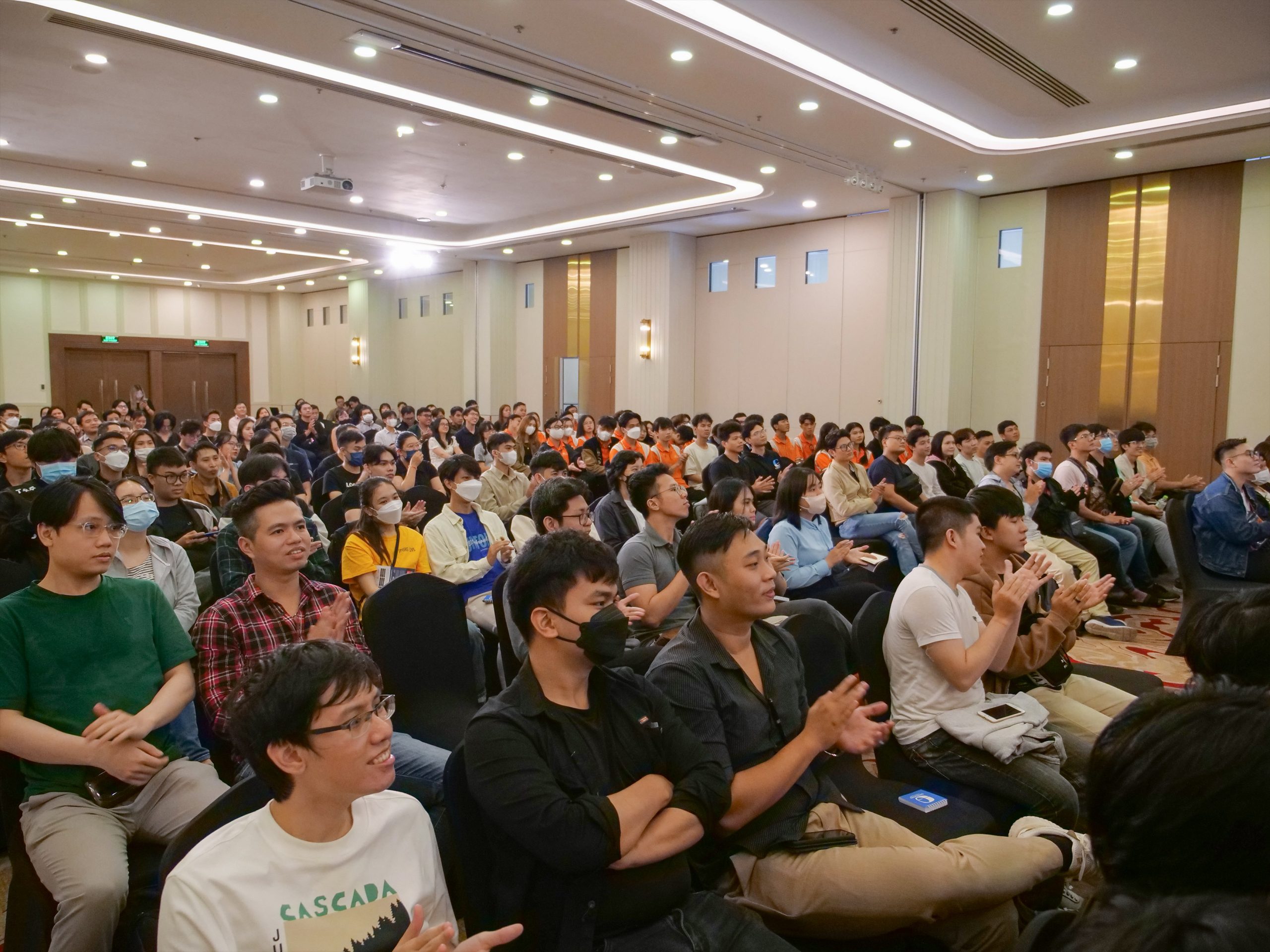 Guillaume Mille, Senior Vehicle Artist at NaturalMotion, also did a live showcase on stage with AR technology. The audience was in awe with the mind-blowing details of those supercar models – from the sleek exteriors to the interiors which included intricate engine compartments. It was a feast for the eyes of every passionate supercar lover.
We also invited eight team members from both studios for a panel discussion to share common challenges faced during car modelling, from optimization to the usage of techniques in order to achieve a hyper-realistic visual quality. The panelists included:
From NaturalMotion:
Mikael Mettania, Car Art Director 
Guillaume Mille, Senior Vehicle Artist 
Heidi Klinck, Lead Artist 
Morgan Slade, Car Visual Technical Lead 
Peter Ford, Principal Artist
From Glass Egg:
Võ Xuân Tùng, Art Director 
Lê Thị Châu Minh, Art & Resource Manager
Văn Thế Khôi, Senior Technical Supervisor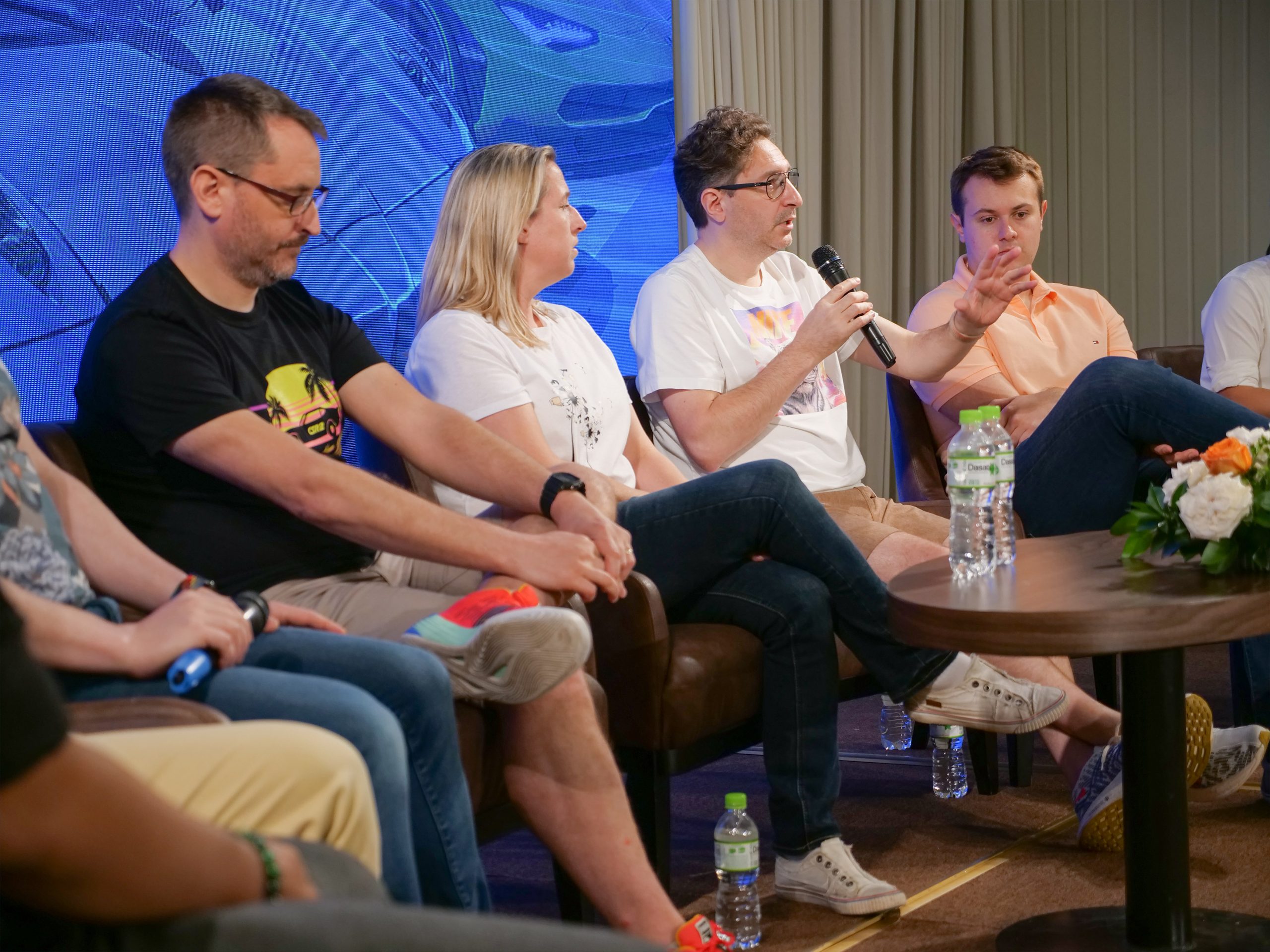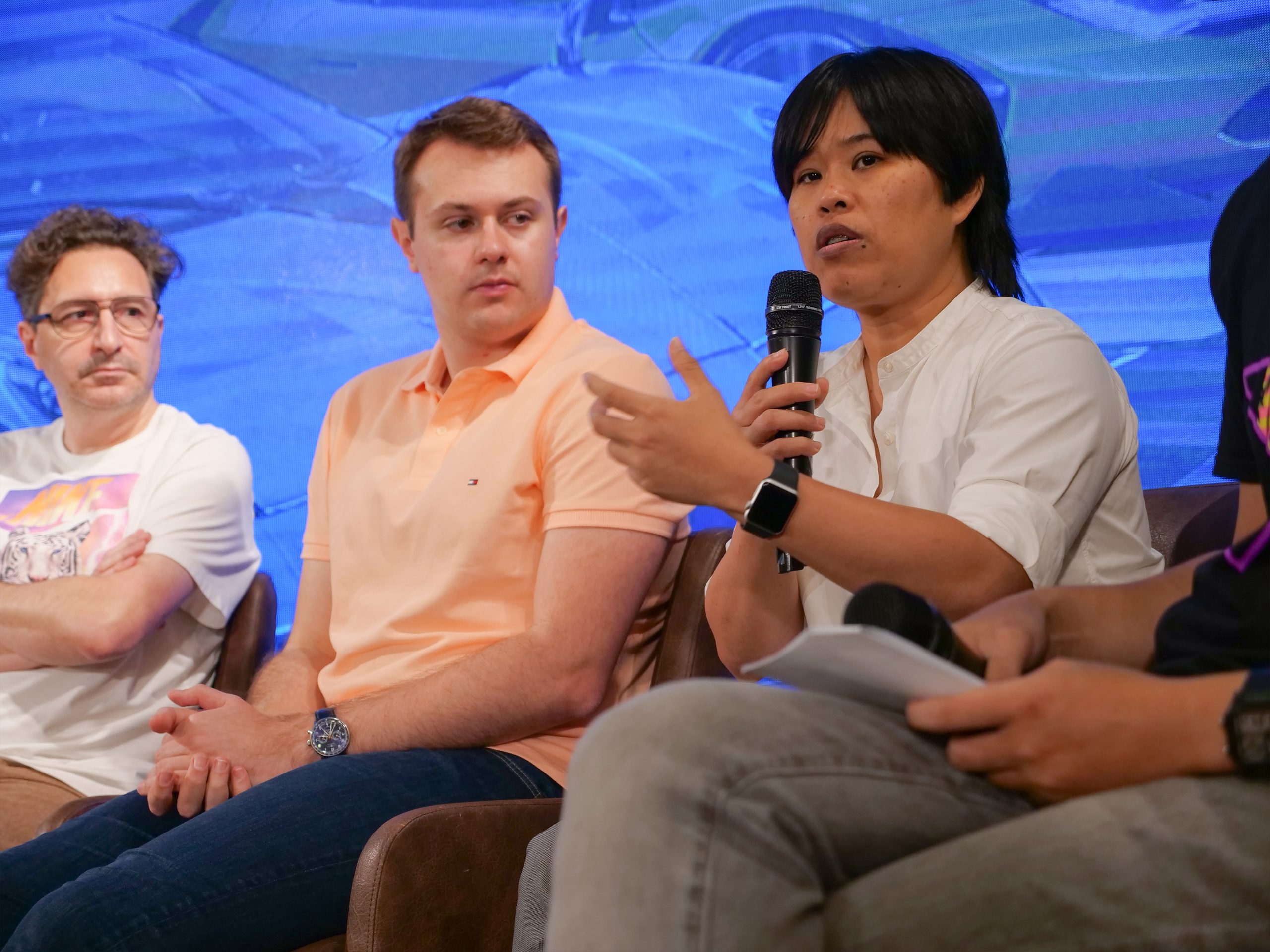 Junior artists were also given advice on how to self-learn, and take the right approach to new and upcoming technologies relevant to game art. Apart from sharing sessions, our audience had an enriching experience with portfolio reviews by experts from both studios, and tried out the cutting-edge tools which created the top-notch car models. We hope it was an experience that left everyone inspired and ready to take their skills to the next level.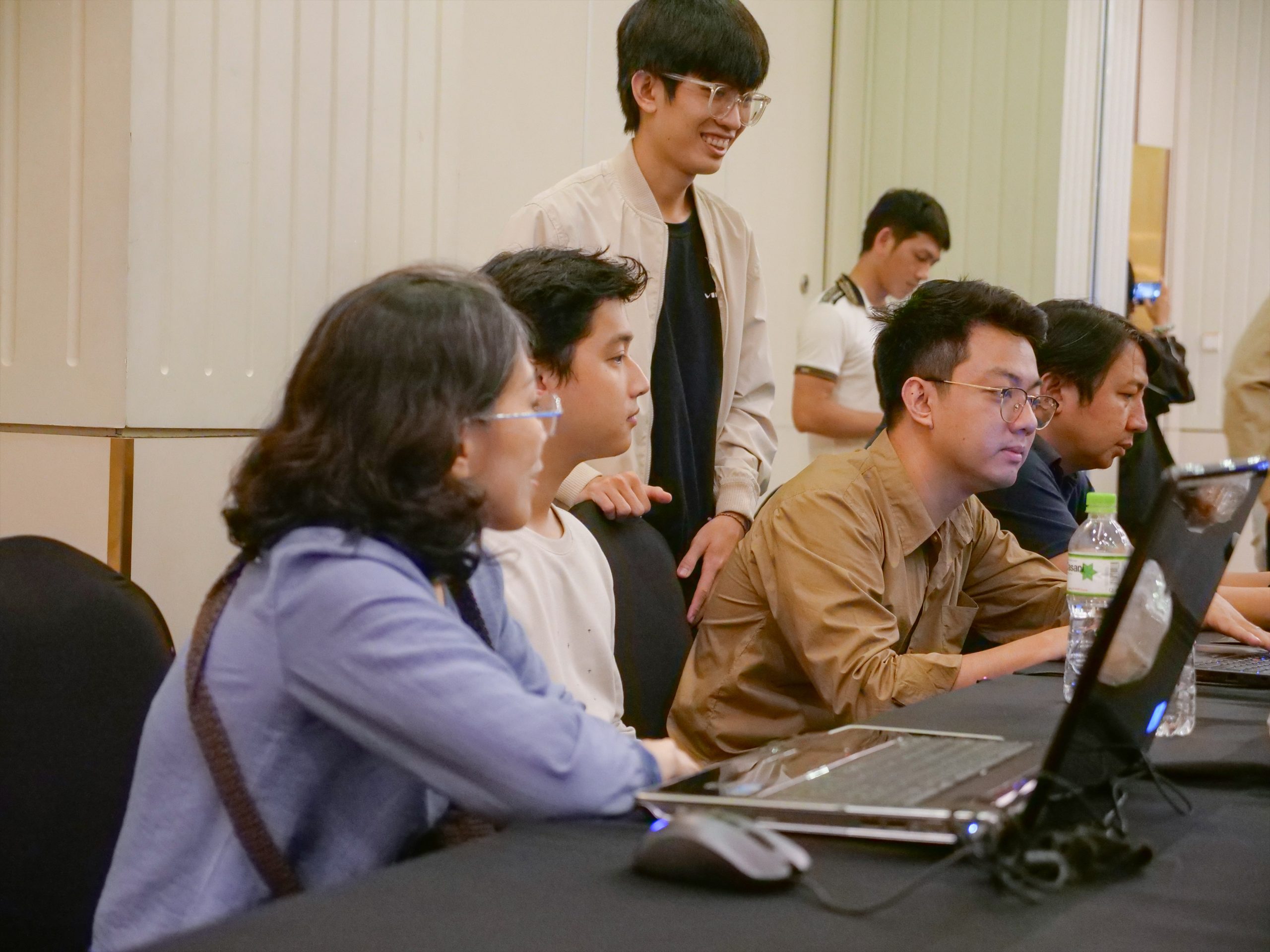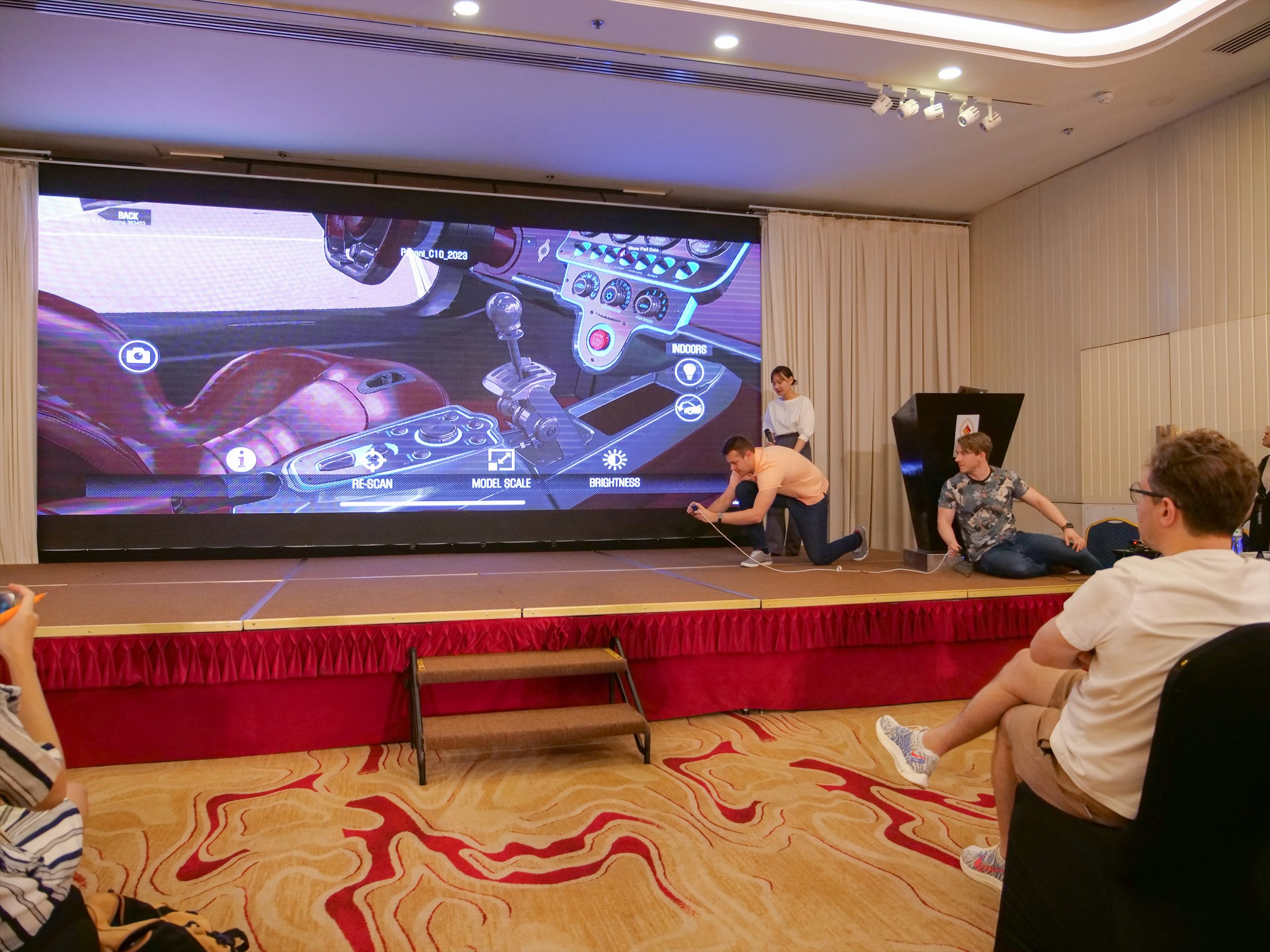 The event ended on a high note with a lucky draw for a Wacom Intuos S. Congratulations to the lucky winner!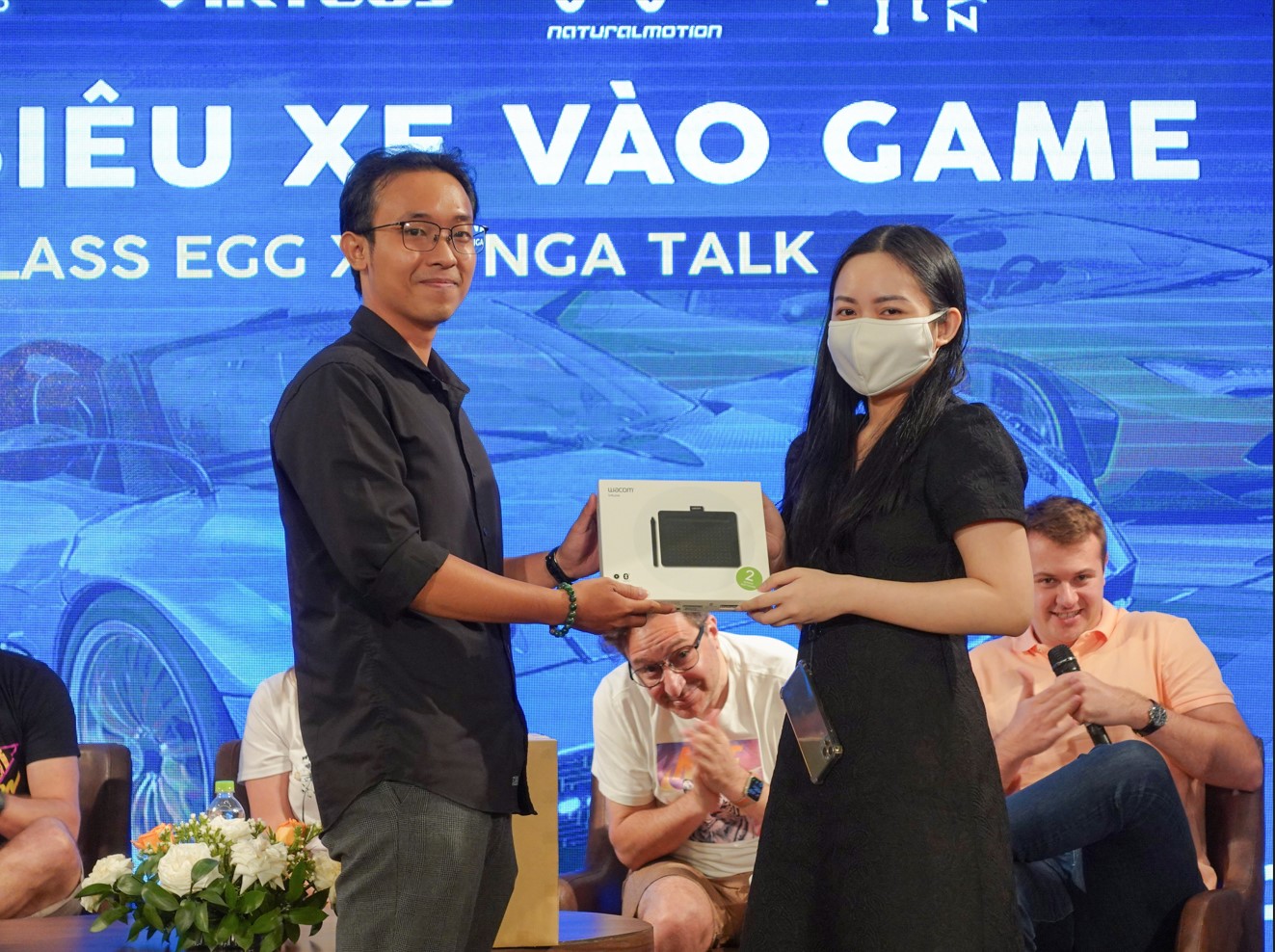 A huge shoutout to all attendees and NaturalMotion for making this event a huge success! Hope everyone had an awesome time, and we look forward to organizing more events to connect and inspire the local art scene. Stay tuned to our social media for news on upcoming events!