Glass Egg is coming to XDS 2019
Glass Egg team is coming to External Development Summit (XDS) 2019 in Vancouver, Canada from 4th to 6th September 2019 as the Presenting Sponsor. Clear out your schedule to join us at Glass Egg Central Bar and have some fun.
https://xdsummit.com/agenda/schedule/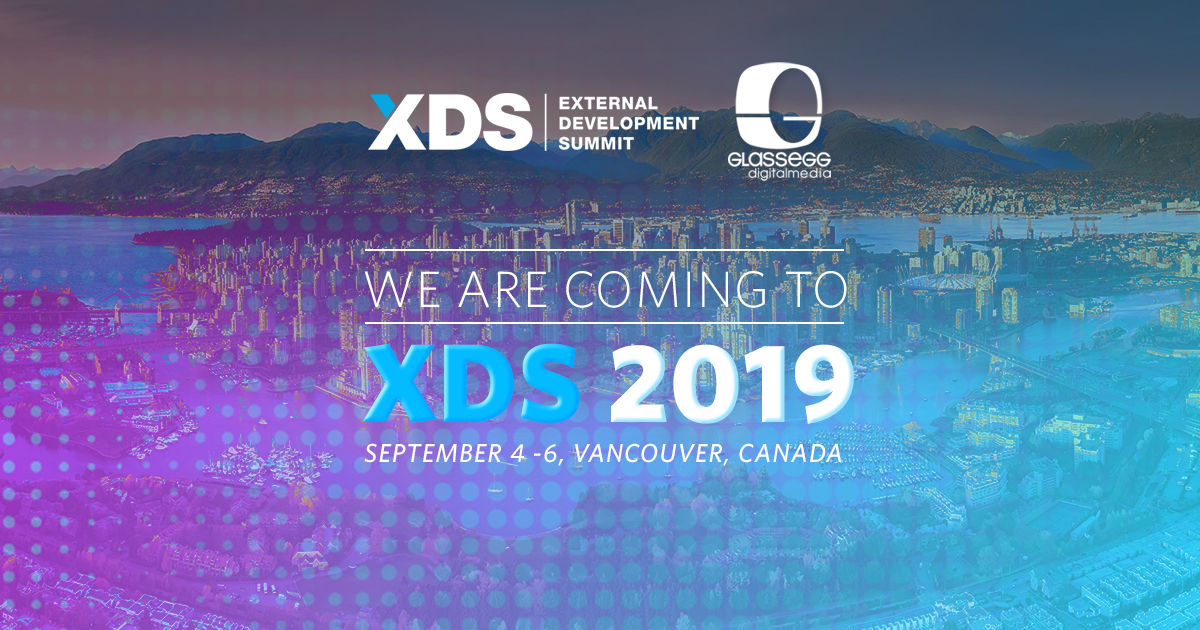 About XDS
External Development Summit (XDS) is the only annual, international games industry event with a primary focus on external development for art, animation, audio, software engineering, QA and localization.
XDS brings together a niche community of game developers and publishers, vendors, and middleware providers. The event itself is composed of industry players including: the Advisory Committee, Speakers, Sponsors, Exhibitors and of course Attendees. Every year we meet in beautiful Vancouver, Canada to contribute to the advancement of our industry through collaboration, sharing of best practices, networking and the delivery of a high-caliber, educational program. XDS is considered to be a professionals-only event.